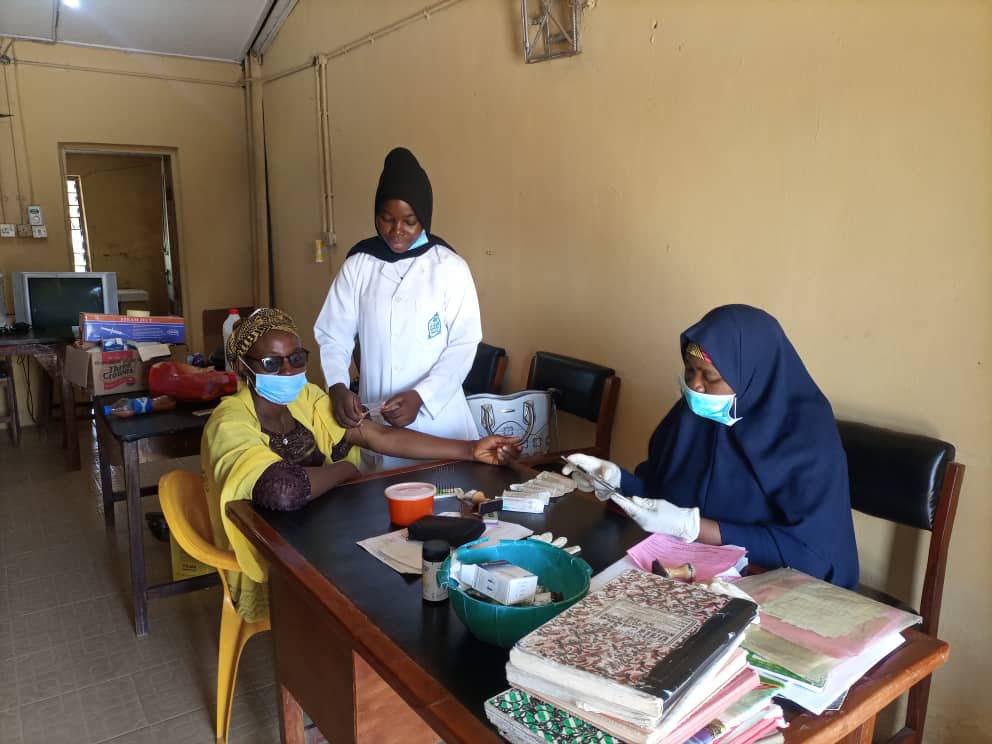 A 5-day free medical test approved by the management led by Dr. Jimoh Ahmed Ayinla has been concluded, the information unit crew reliably gathered recently.
You will recall that the free medical test conducted by the College Clinic for staff began and ended with a huge turnout and results have since been given.
While speaking with the Clinic Head Mrs. Babatunde, she said that the most common health issue is high blood pressure and staff concerned have been either referred to their private doctors for further treatment or have been placed on drugs.
She further added that staff have earlier been told that, it is only the expenses of the free medical test that the management would cater for but not other medical bills.
Mrs. Babatunde, therefore, advised staff with serious medical challenges to visit the clinic for further counselling for her to manage their health. She added that from the tests conducted so far some staff were discovered to have stopped their regular intake of drugs and she urged them in their own interest to start taking their drugs as at when due, so as to avert sudden breakdown of their health.
Meanwhile, the total number of staff that have screened for the five days medical exercise is three hundred and eighty-three (383).  
Published on 2021-08-30