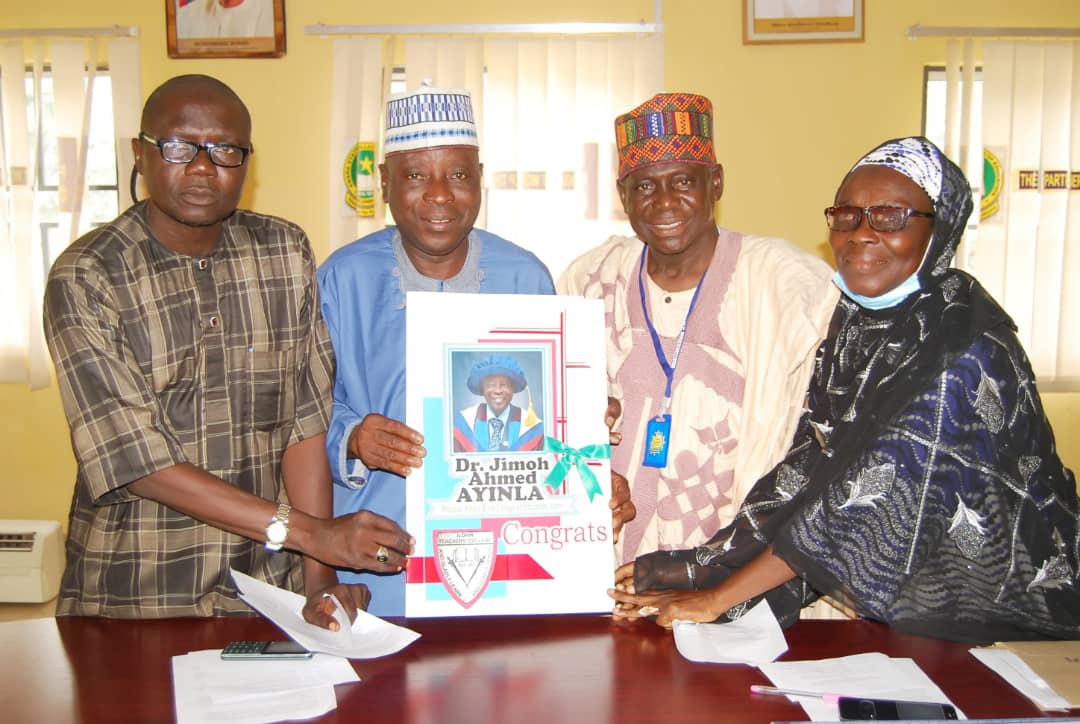 The Ag. Provost of Kwara State College of Education, Ilorin Dr. Ahmed Ayinla Jimoh has called for the return of grade II teacher certificate back into the Education system in Nigeria, stating that it is only by so doing that teachers' education in Nigeria can come back to normal and for the quick rescue of the falling standard of education from imminent collapse.
He stated this when the National Executive officers of Ilorin Teachers College (ITC) lead by her president, Alh. Tunji Balogun paid him a solidarity and Courtesy visit in the College board room on 15th September 2021
Dr. Jimoh said frantic efforts have been made to return the valued teacher grade II certificate back into the system in the past, but it did not see the light of the day, adding that perhaps it is due to the fact that the push and zeal to do this by stakeholders are not enough, while urging this present of executives to prepare a memo on this to the governor of Kwara State, Mallam Abdulrasaq Abdulrahman to use his good office in this direction.
He, therefore, promised to do something meaningful towards the unification of the old student association and to also help the school (ITC) in his own small measure.
Earlier in his own speech, the National President of the Association, Alhaji Tunji Balogun commended, Dr. Jimoh for his track records in a progressive manner, as a teacher of secondary school to lecturer in the College and to becoming the Ag. Provost of the College. He said it show Dr Jimoh's strong commitment to hard work. He also thanked His Excellency, Mallam Abdulrasaq Abdulrahman for appointing him as the Ag. Provost, saying that it's like fixing a round peg in a round hole.
Alh. Tunji advised Dr. Jimoh to see his position as Ag. Provost today as being an Ambassador of the Ilorin Teachers College in the institution. In his words, "Ilorin Teachers College is your starting point and the College as the post-primary school which had prepared you as a teacher". While stating that, the Association under his watch has prepared a memo to be forwarded to Governor Abdulrasaq Abudlraman on return of Grade II teachers certificate, adding that in his Ag. Provost speech, the return of the certificate has tickled the association to redouble her efforts toward making sure the memo sees the light of the day.
The highlights of the visit were; goodwill messages from members present, presentation of souvenirs to Dr Jimoh and group photographs.