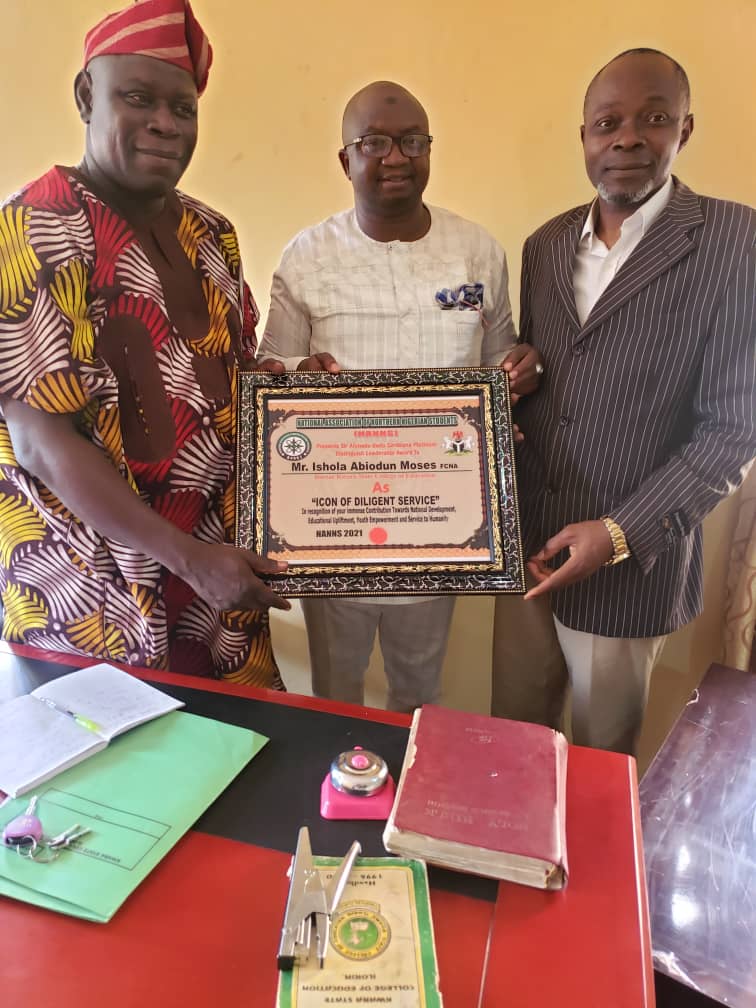 The National Association of Northern Nigerians Students (NANNS) has presented the prestigious award of honour to the College Bursar recently in his office the College information Unit Crew reliably gathered.
The award which was described as "ICON OF DILIGENT SERVICE" is in recognition of his immense contribution towards national development, education upliftment, youth empowerment and service to humanity respectively.
While presenting the award to the College Bursar in his office, the head of the delegates and the NANNS president, Comrade Ibrahim Abdulraman, said that the award presentation is a Platinium Distinguished Leadership Award in honour of Sir Ahmadu Bello Sardauna of Sokoto.
He said Deacon Ishola Moses, the College Bursar, has been selected for the award based on his past experience, track records and sterling qualities that he has demonstrated in leadership is no doubt unprecedented.
In his response, the recipient who is the Bursar of the College, Deacon Ishola appreciated their consideration of him as worthy of this prestigious and distinguished award bestowed on him, while promising to support them in his own little ways.
He advised them to shun all forms of vices, stating that they should remain focused and be resolute as students to pursue vigorously positivity in all their moves in life.
They formally presented the award on behalf of the entire NANNS Union in a group photograph and jointly received by his friends.
Other executives of NANNS include; Emanuel Isari from Federal Poly Bida as Secretary and Aliu Rabiu from Gombe State University as PRO respectively.