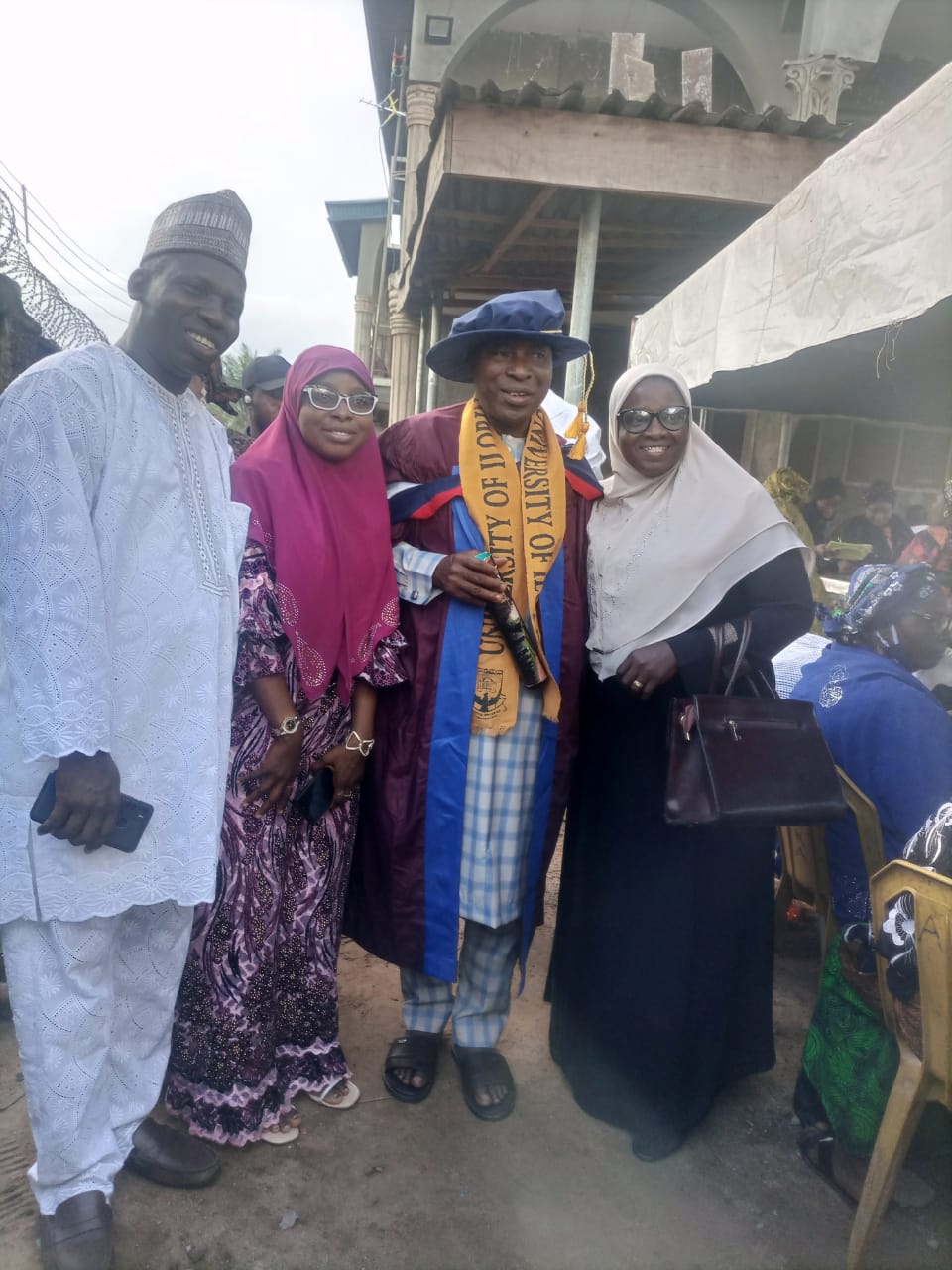 Yesterday, the 23rd of October, 2021 will ever remain glooming refreshing and will ever remain where memory never fails to the family of Dr. Jimoh Ahmed as his residence was filled to capacity with well-wishers to rejoice with him.
 Ayinla was one of the PhD holders that convoked together with many others in the field of (Peace and Strategic Studies) at the University of Ilorin, the  "better by far University", as it's fondly called.
Dr. Jimoh Ayinla who is currently the Acting Provost of Kwara State College of Education, Ilorin (better by excellence) started from a humble background before he rose through the rank as classroom teacher to lecturer in the College.
Ayinla had occupied many academic positions of authority in the College, like: HOD, Director of Centres and many more before he was appointed as the Deputy Provost Administration, the position he held before he was elevated to the post of Acting Provost.
Dr. Jimoh Ayinla therefore, thought it wise to seek the face of Almighty Allah for His infinite blessings and mercy on him, his family on this and many more feats. This action of his was a way of showing gratitude to Almighty Allah, the Most High and as well as appreciating all his well wishers for their numerous support towards making this PhD programme a huge success for him.
Lots of family members, friends, colleagues and staff of the College joined him and his immediate family members in thanking Allah at the event held at his Odota residence.
The highlights of the colourful events include; recitation of the whole Quran, supplications, photographs and banquet for guests that graced the event